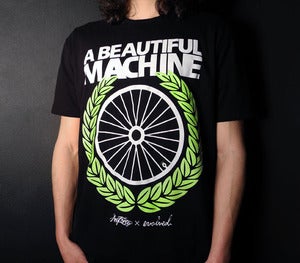 $

19.95
Evd x AnyForty : A Beautiful Machine
- This garment comes safely packed in plastic poly bag with washing instructions printed on the hand tag.
- Woven logo tag attached to the bottom of the garment
- Screen-printed inner size label for comfort.
- Slim modern fit (
similar cut: American Apparel/Royal Apparel/ Alternative App)
- Stickers come with all orders.
- 100% Fine Jersey Cotton
- Hand-Screened Print
Website:
Http://www.evdath.com
Social Networks:
Http://www.twitter.com/evolvedathletic
Http://www.facebook.com/evdath
Http://www.evdath.tumblr.com